Kiev Neighborhoods
Kiev Neighborhoods (Districts)
As Kiev (or Kyiv) continues to develop and expand into its periphery, neighborhoods outside of the center are becoming increasingly dynamic and unique. While the center is still the location of choice for most home seekers, many are discovering that living outside the center can also be a convenient and pleasant experience, which can even offer better value for your money compared to living in the center.
Central Areas
Kyiv's center, for obvious reasons, is the most recommended area for living for first time visitors. It encompasses many different neighborhoods, with Khreshchatyk and Maidan Nezalezhnosti commonly considered at its epicenter. The benefits of living in the center are substantial. Here lies a developed commercial infrastructure as well as a beautiful and bustling city urban landscape. For example, for businessmen, it is great central location to meet and network with other businessmen, making an obvious social status statement. Staying in the city center allows you to always remain in the middle of cultural life and entertainment. There is a myriad of restaurants, which can be good both for business lunches or dinners with friends. A major advantage of the city center, especially for foreigners, is that employees in the restaurants and stores (as well as even random people on the street) are in most cases able to speak English, making life easier for those that don't speak any Russian or Ukrainian.
Nevertheless, certain disadvantages remain while living in the center. The center is quite noisy and crowded. It is a focal point for just about the entire city to congregate. On weekends, Khreshchatyk draws large crowds with its free concerts and other events. The central metro stations are always overcrowded. Large grocery stores are also scarce. Moreover, the old buildings here are in most cases of antiquated design with dark entrances and no security, sometimes no elevators, and usually only one bathroom. If you desire to live in the city center in a more modern building, be prepared to pay the highest prices.
Podol
Podol (or the Ukrainian pronunciation, Podil), part of the Podol'skiy district close to the city center, is Kyiv's oldest neighborhood. It has beautiful pre-Soviet architecture, quiet streets, and a nice selection of restaurants. It is also located on the Dnipro's banks, close to several of Kyiv's premier tourist attractions, such as Andriyivskiy uzviz's souvenir street market, numerous art galleries, as well as its one and only funicular, which leads directly to Mykhaylivskiyi and St. Sophiyiskiy Cathedrals. The National University of Kyiv Mohylanskaya Academy, one of Kyiv's oldest and most prestigious universities, also resides in this area. Podil is a less expensive option compared to other central neighborhoods.
Pechersk
Defined by its location in the very center, the Pechersk neighborhood is one of the most prestigious districts of Kyiv. Close to the Rada and other parliamentary buildings as well as the beautiful Mariyinkyiy Park, Pechersk is situated in between Khreshchatyk Street, Lesi Ukrainiki, and Druzhby Narodiv boulevards. It is also bordered by the Dnipro in the east. Beyond the major streets, you will find many quiet residential neighborhoods. The old cave monasteries of the Pecherska Lavra and the Great Patriot War Museum with the giant steel Maty Batkivshchyna statue are only a quick bus ride or walk away, as well as numerous restaurants, clubs, and upscale shops. Furthermore, the main Botanical Garden is located here. It's an extensive green area teeming with diverse trees, flowers, and other plant life. The Botanical Garden is definitely a prominent locale for weekend excursions.
A new residential neighborhood, Novopecherskie Lipki, also resides in the Pechersk district. It's a contemporary "city in the city" that has newly developed modern buildings with reliable security and maintenance services. Also, the British International School is situated here, amongst tennis courts, restaurants, beauty salons, and a gym with a swimming pool. Within the past 3-5 years, this section of Kiev has grown in popularity, so much so that prices here (both for rent and sale) are on the same level as the central area of Kiev.
Lukyanivka & Circus
This area loosely encompasses the areas between the Lukyanivka and Zoloti Vorota metros and the bordering Tarasa Shevchenko Boulevard. It is an elite residential area with the prices that are lower than the city center. In this actively flourishing district, new buildings are increasingly developed every year. With greater supply, reasonably priced apartments can be found here.
The "Circus" area is also in demand, since it is the most convenient location for those with children who attend Kiev International School (KIS). Out of all the other central districts in Kiev, the commute from here to KIS is the shortest at about 15-20 minutes.
Kyiv's 'Suburbs'
The outer lying areas of Kyiv are developing rapidly. As a result, many recently constructed modern apartment buildings with stylish décor and modern appliances occupy these areas. Apartments that would cost $1200 in the center may only cost $800 or less in the Kyiv "suburbs." Anyone with a tight budget or those who would like to get more value for their money should consider these neighborhoods for their future residence.
Obolon
Obolonski Lypky, north of the city center and along the Dnipro River, is roughly situated between the Minska and Obolon metro stops. The stretch along Obolonska Naberezhna and Heroyiv Salingrada Avenue near the Minska metro station is an up-and-coming area. Running along the Dnipro River's bank, many new high-rise complexes along with a wide selection of restaurants have been developed with gorgeous views of the river. The area also holds one of Kyiv's largest shopping malls, Dreamtown, where you can find high-end retail stores, a super market, a cinema, and a wide range of other sources of entertainment. If that is not enough shopping for you, just one metro stop away is the giant Petrivka book and electronic market.
This neighborhood is a little pricier than other suburban areas. Even so, the prices are still a better bargain compared to the center. Nevertheless, if you are in search of a spacious 2-3 bedroom apartment, the price will be comparable to those in the city center, since this is the only district on the right (west) bank of the Dnipro River with such appealing window views and safe walking areas. Families with children definitely adore this area.
Svyatoshyn-Nyvki
The Svyatoshyn-Nyvkiy district is located west of the center, running for miles along Peremohy Avenue (Svyatoshinskiy district). This area is primarily residential with the highest concentration of residences in all of Kyiv. The farther from the center you are, the more removed you are from the action of the city. Even so, if you are looking for cheaper accommodations, you may find them here, where it is possible to rent for as low as $300-$400 per month (or potentially even lower if you perform a comprehensive search). Moreover, this area has become quite popular recently due to the close presence of Kiev International School. For many foreign families, it is extremely convenient to live here, since their children do not have to commute back and forth every day to school. A large 2-3 bedroom apartment in a new modern building near KIS will cost around $1000-$1200 a month.
Goloseevo & Teremki
The Goloseevskiy district has recently become more popular ever since 6 new metro stations were built in this region. The areas here closest to the central districts are quite convenient to live. The popular shopping mall, Ocean Plaza, is located in the Lybidska area along with many prominent restaurants. Additionally, the massive Golosiivskiy Park is in this area. Here you can take a walk, ride a bike, take a boat ride, or even spend a day picnicking with your family and friends. The Goloseevskiy district is also attractive, since Pechersk School International is located within this area on Zabily Street.
The most popular residential complexes here are Goloseevo and Park Avenue. Park Avenue is one of the top 5 complexes in Kiev in terms of level of development and maintenance. Here you can find nice and modern apartments, a convenient parking lot with elevator access, a secure children's playground, a sports ground, as well as reliable 24/7 security and maintenance.
If you go farther down the blue metro line, you will find the Teremki district. This is the newest rapidly growing area on the south side of Kiev toward Odessa. Affordable prices, convenient transportation to the central areas, and well developed infrastructure make this district popular for both Ukrainian and foreign home seekers. There are many schools here, gyms with swimming pools (such as Sport Life), and the Nemo Dolphinarium, all of which are attractive for a family with kids.
Poznyaki & Osokorki, Darnitsa & Levoberezhna
Transportation is definitely less convenient on the Dnipro River's east side ('left bank' or Darnitskiy and Dneprovskiy district), since you must cross the river to go to most destinations. Nevertheless, comfortable and affordable apartments are easier to find here. Some neighborhoods even have a suburban feel in that they have their own convenient centers with a wide variety of shopping centers, restaurants, gyms, grocery stores, entertainment centers, etc. Many large markets are also located here, such as Darnitsa (kids' items) and Darynok (clothes and furniture). The Morskaya Skazka Oceanarium
Troeshchina & Borshchagovka
These two districts are located on the left (Troeshchina) and the right (Borshchagovka) banks of the river. They are considered to be the outermost and poorest areas of Kiev.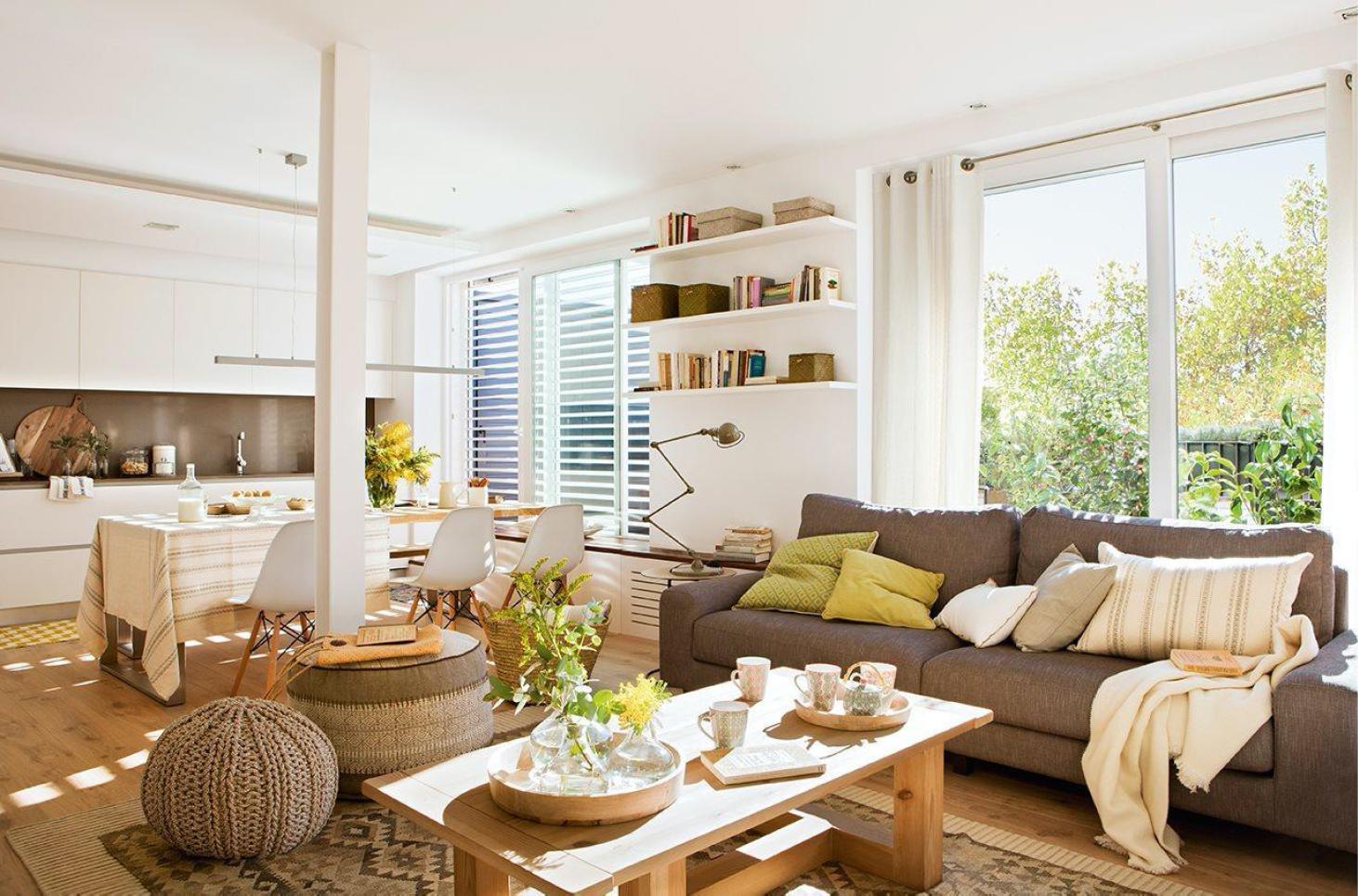 Find a Property
Need help in property search? Let us do this work for you and save your precious time. We will make hundreds of phone calls, weed out all fake and irrelevant listings, and you will get the perfect selection of verified apartments, houses or offices. Let us know what real estate you need!
Send request
For Landlords
The best tenants in Kiev are here - embassies, top managers of international corporations and reputable businessmen. We sign long-term rental contracts, with a guarantee of the safety of property and stable payments. List your apartment or house!
List a Rental
For Sellers
We are actively looking for investment-attractive objects in the center of Kiev for our foreign investors - apartments, houses, offices, land plots and detached buildings. Send information about your property and we will find a buyer.
List a Property